21/11 - Hare à la royale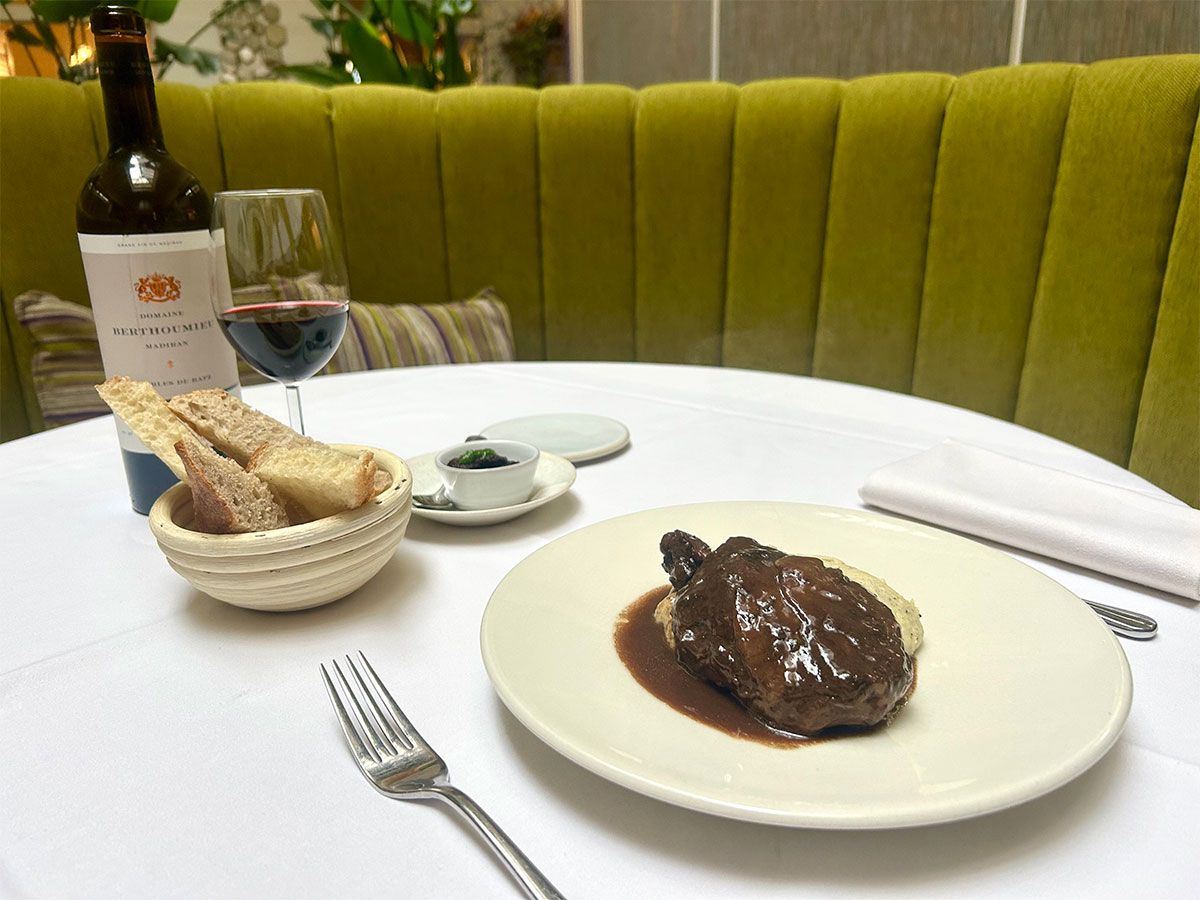 For one night only we are cooking a true French classic - Hare à la Royale - and serving it with truffled mashed potatoes.
The dish costs just £29.50pp and guests can choose to include optional starters and desserts from our November menu.
For vegetarians we will offer a Celeriac & Cep Risotto in place of the Hare.
-
"to use a knife to serve the hare would be a sacrilege:
a spoon alone is amply sufficient"
(Aristide Couteaux)
-
Recipes for the rather mythical Lièvre (Hare) à la royale date back many centuries, with the first known iteration documented by Carême "The king of chefs and the chef of kings" writing during the lifetime of Louis XIV and involving an entire foie gras!

Subject to a feud between two regions of France, Poitou and Périgord, the dish - not to mention its lengthy preparation time - rose to a greater prominence in the late 19th century via an article written in Le Temps by Senator and gourmand Aristide Couteaux, and later translated by Elizabeth David for her groundbreaking book introducing a (broadly) Mediterranean diet to post-war Britain.

M. Couteaux related at length how he had spent a week in Poitou hunting the right kind of hare; how, the exactly suitable animal at last in his hands, he instantly took the train to Paris, sent out his invitations, and hurried off to consult his friend Spüller, who ran a well-known restaurant in the Rue Favart, to arrange the preparation and cooking of his hare for the following day. The dish takes from noon until 7 o'clock to prepare and cook … by 6 o'clock the exquisite aroma had penetrated the doors of Spüller's restaurant, floated down the street and out into the boulevard, where the passers-by sniffed the scented air; an excitable crowd gathered, and the whole quartier was "mis en émoi"

For this variation the foie gras is omitted with emphasis placed on the hare itself, not to mention the addition of Cognac, to give richness to the sauce. A carcass is butchered down and slowly poached in a stock of red wine, bacon, carrots, shallots and garlic. Once cooked the hare is removed and to this sauce is added the heart, liver and lungs, and more bacon, garlic and shallots, which are simmered and sieved. More red wine is added, together with the blood of the hare, and a good dose of Cognac.
Make a booking
Back to Events